Effortlessly align & space your photos & images with our unique templating solution. Easily remove & reposition many times over. Expertly printed onto a finely woven and subtly textured fabric. Our Photo Wall comes in a range of sizes that work together with growing savings the more you buy!
Save up to 60%! Check out our discounts here.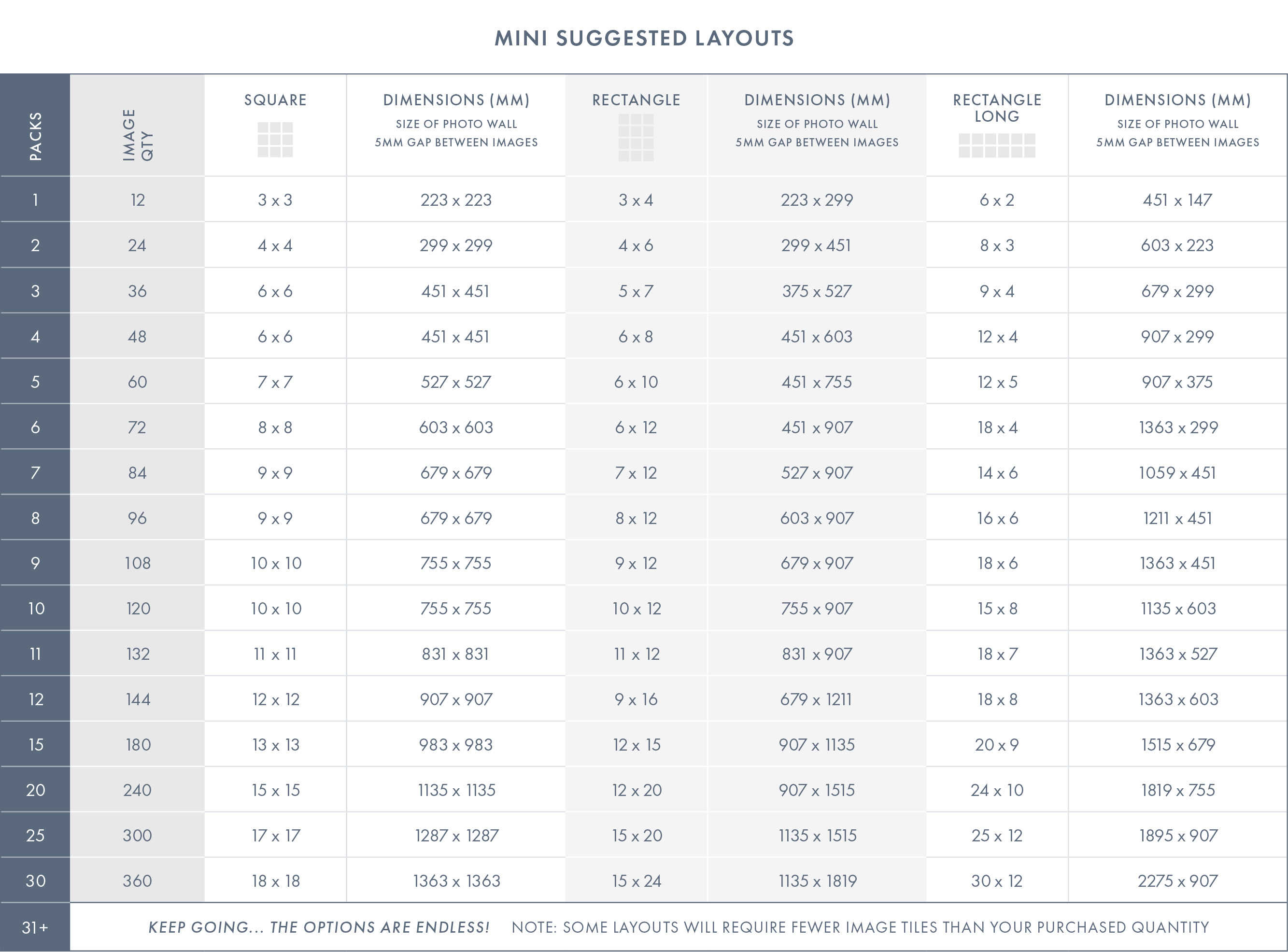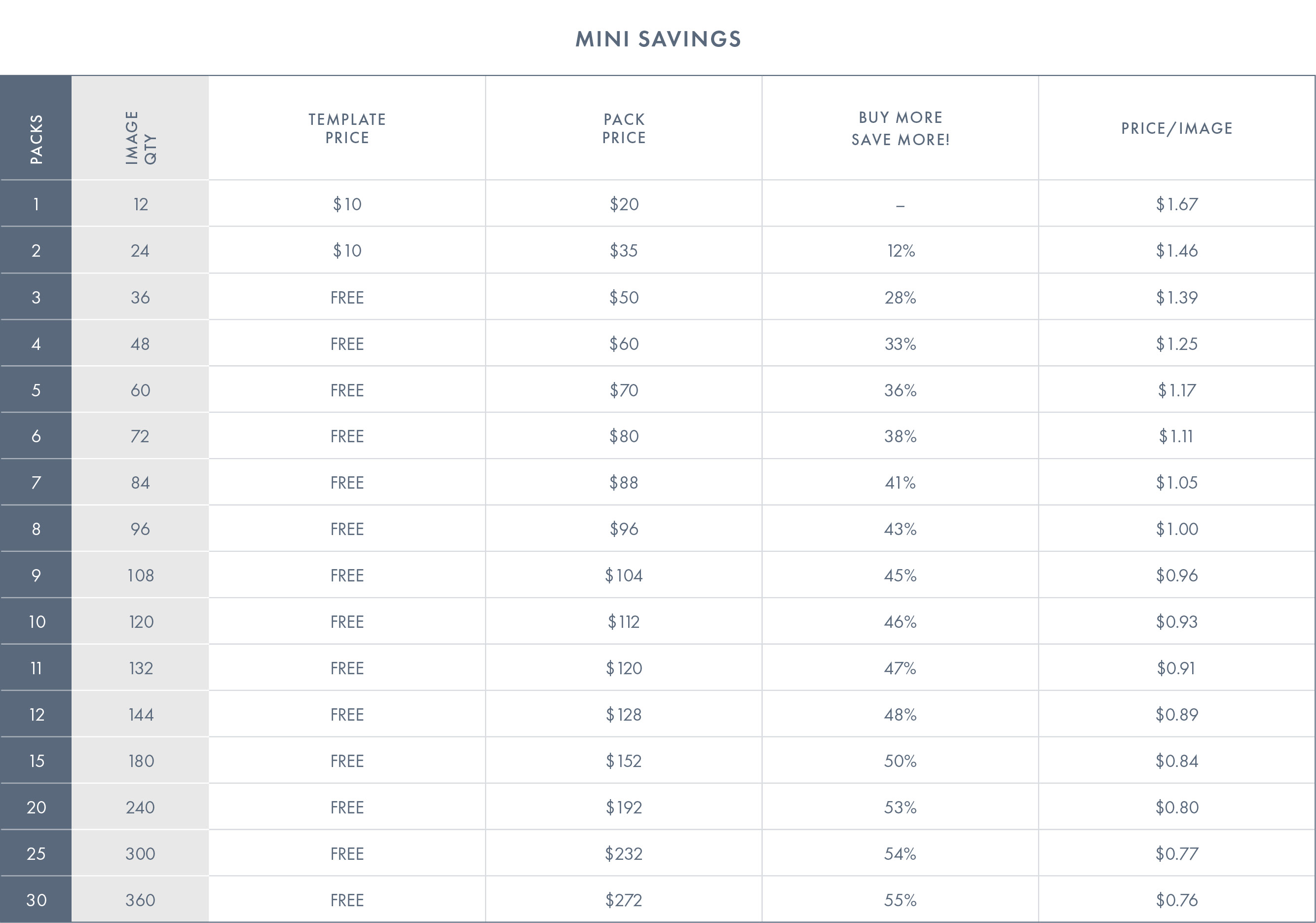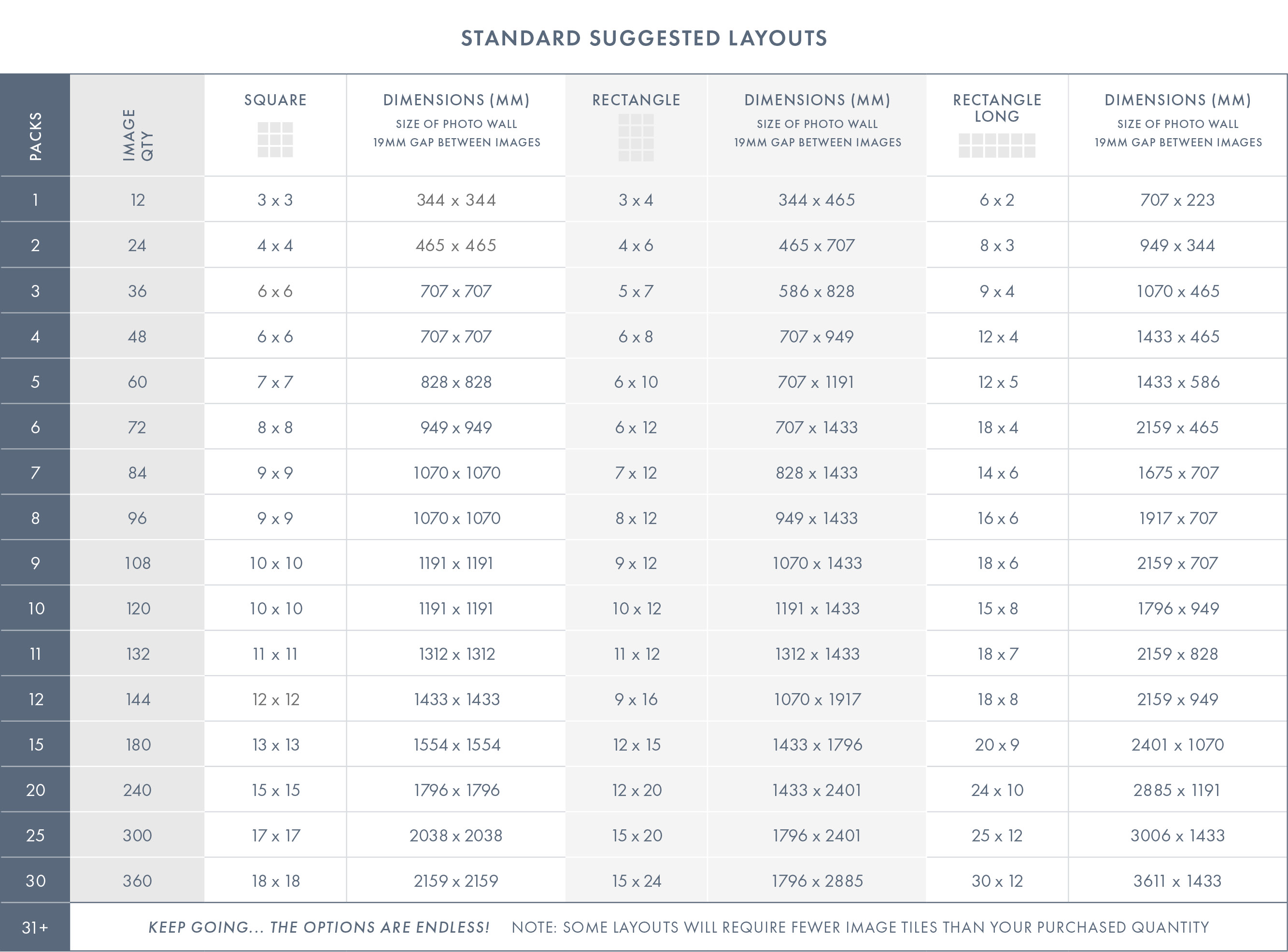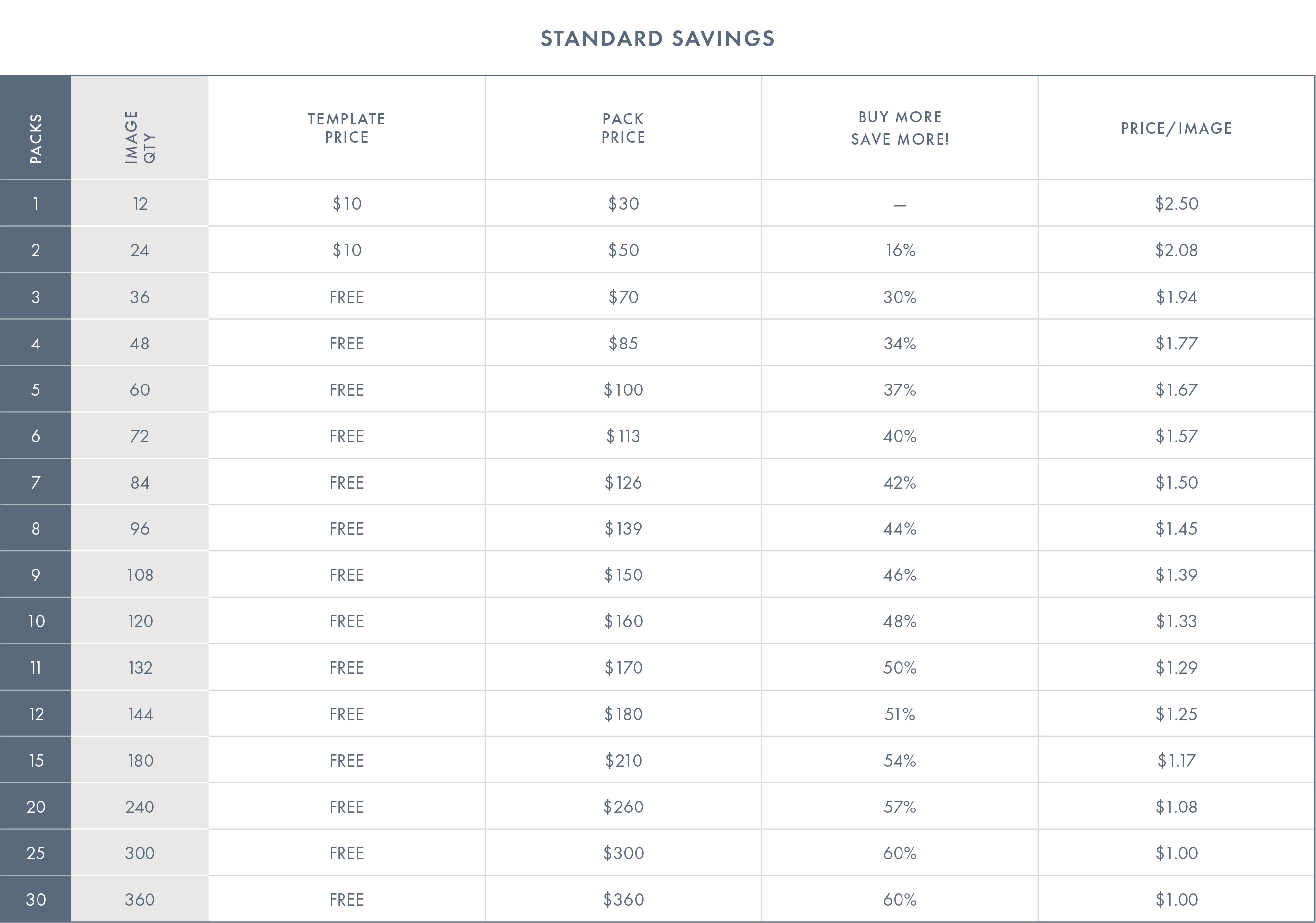 ---
8 REASONS TO LOVE PHOTO WALL
CLICK BELOW TO REVEAL WHY!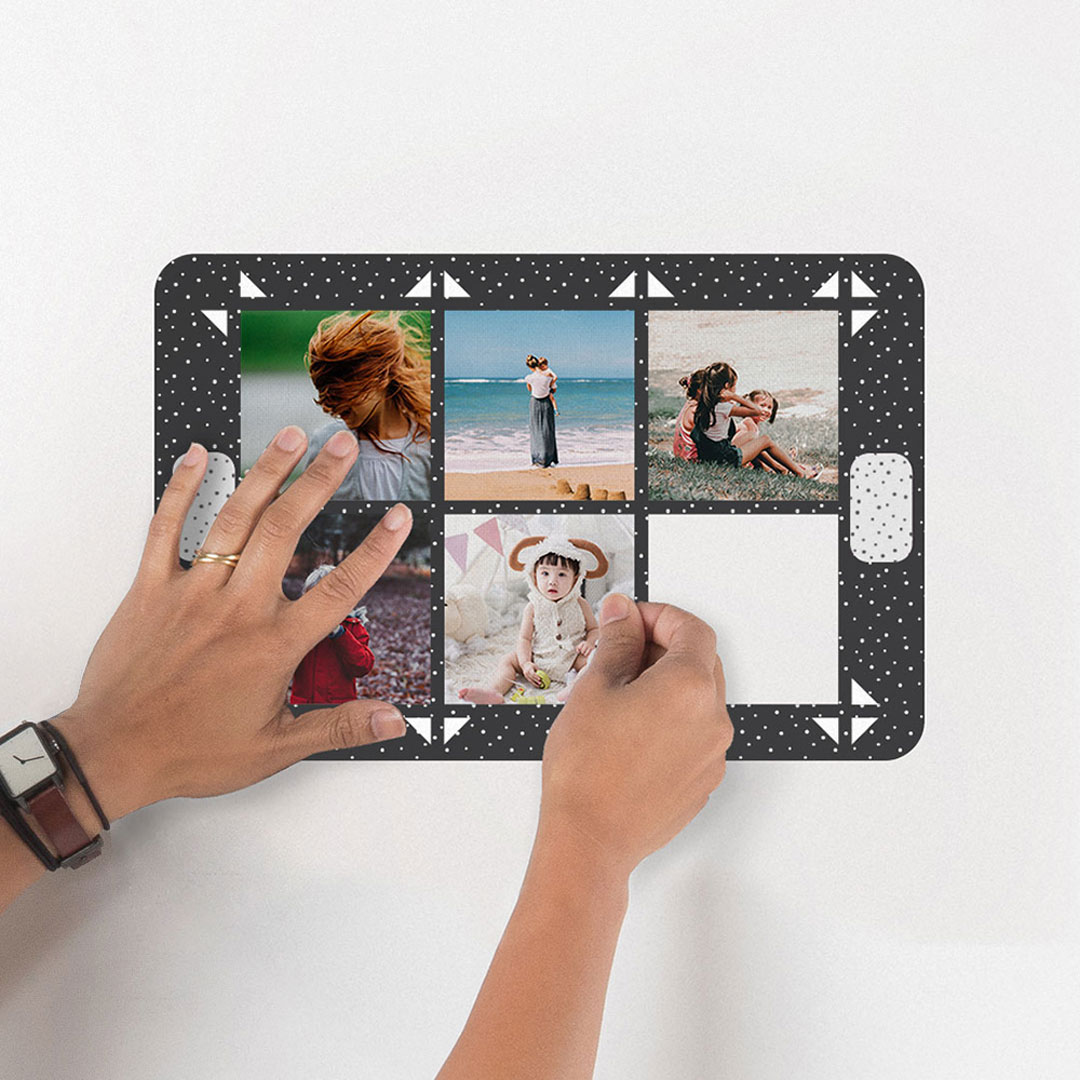 Introducing Tilly & Terry Templates… they're here to help you effortlessly align and perfectly space your Mini and Standard photos. You'll have an amazing, professional looking Photo Wall in minutes. Tilly & Terry can be purchased separately but come FREE with orders of 36 Photos or more (3 packs).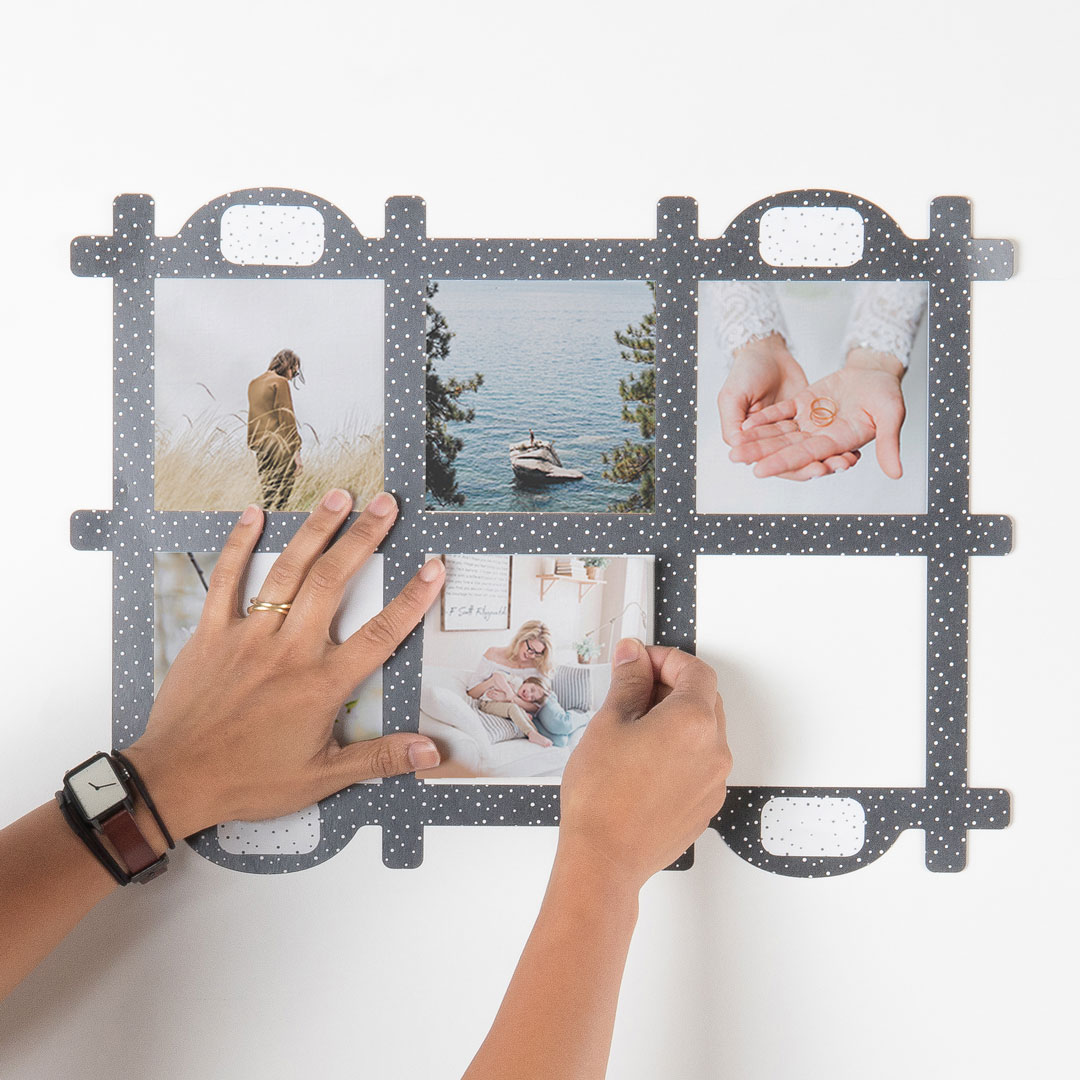 We print your photos in HD colour onto a fine weave, subtle textured fabric. This special material has a beautiful satin finish, doesn't damage your walls and can be easily removed and repositioned many times over. No more nails, no more alignment & spacing headaches, no more damaged walls!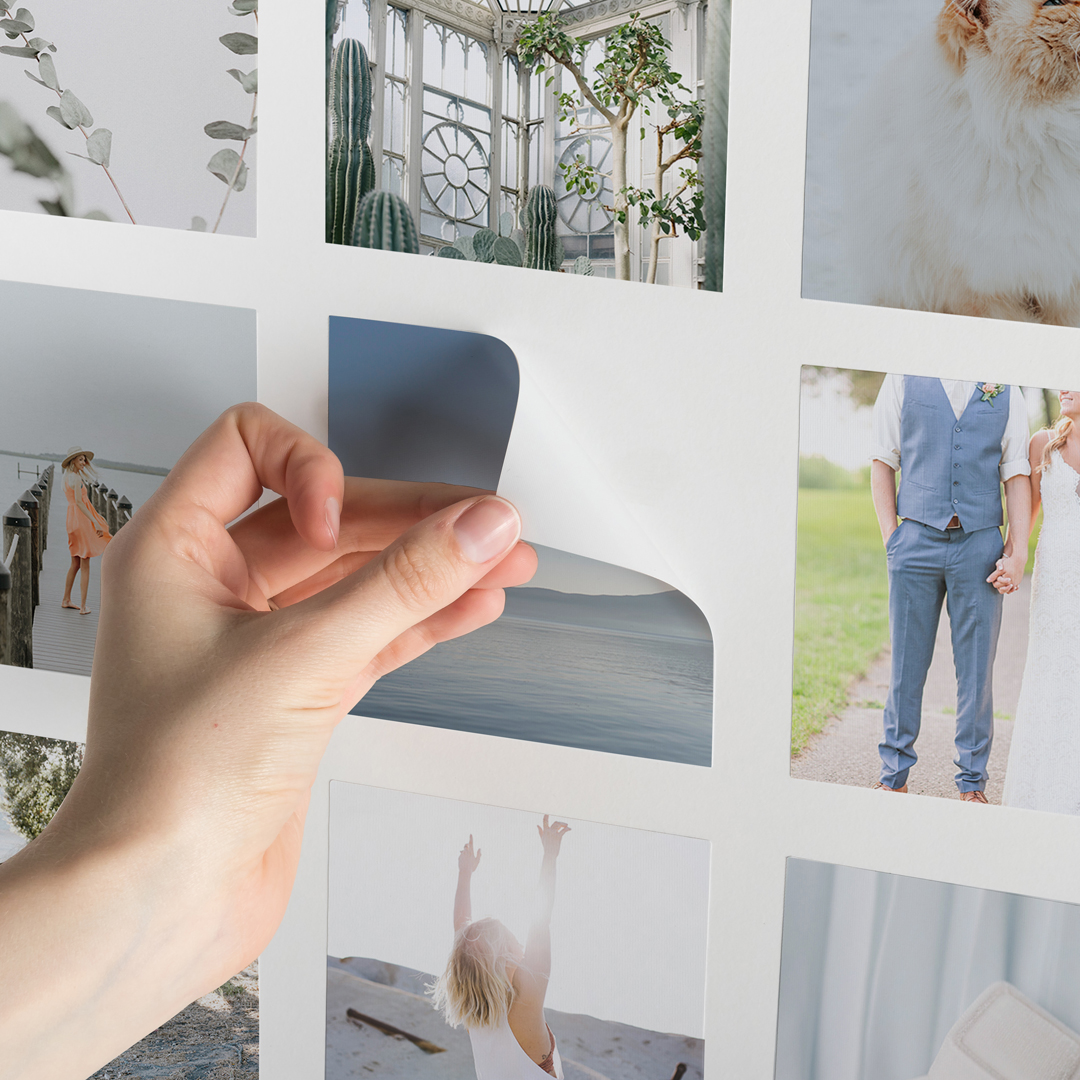 3. GORGEOUS & GREAT VALUE!
For less than the price of one really large framed photo (that you may or may not regret) you could have a whole Photo Wall full of memories. And with a BIG Photo Wall you'll get BIG savings. See our savings chart HERE.
4. BIG, SMALL, WIDE, TALL, CURVED…
Blank walls come in many shapes and sizes and guess what? Our Photo Wall can adapt to them all! That's right, even curved walls! See the shapes & sizes chart HERE.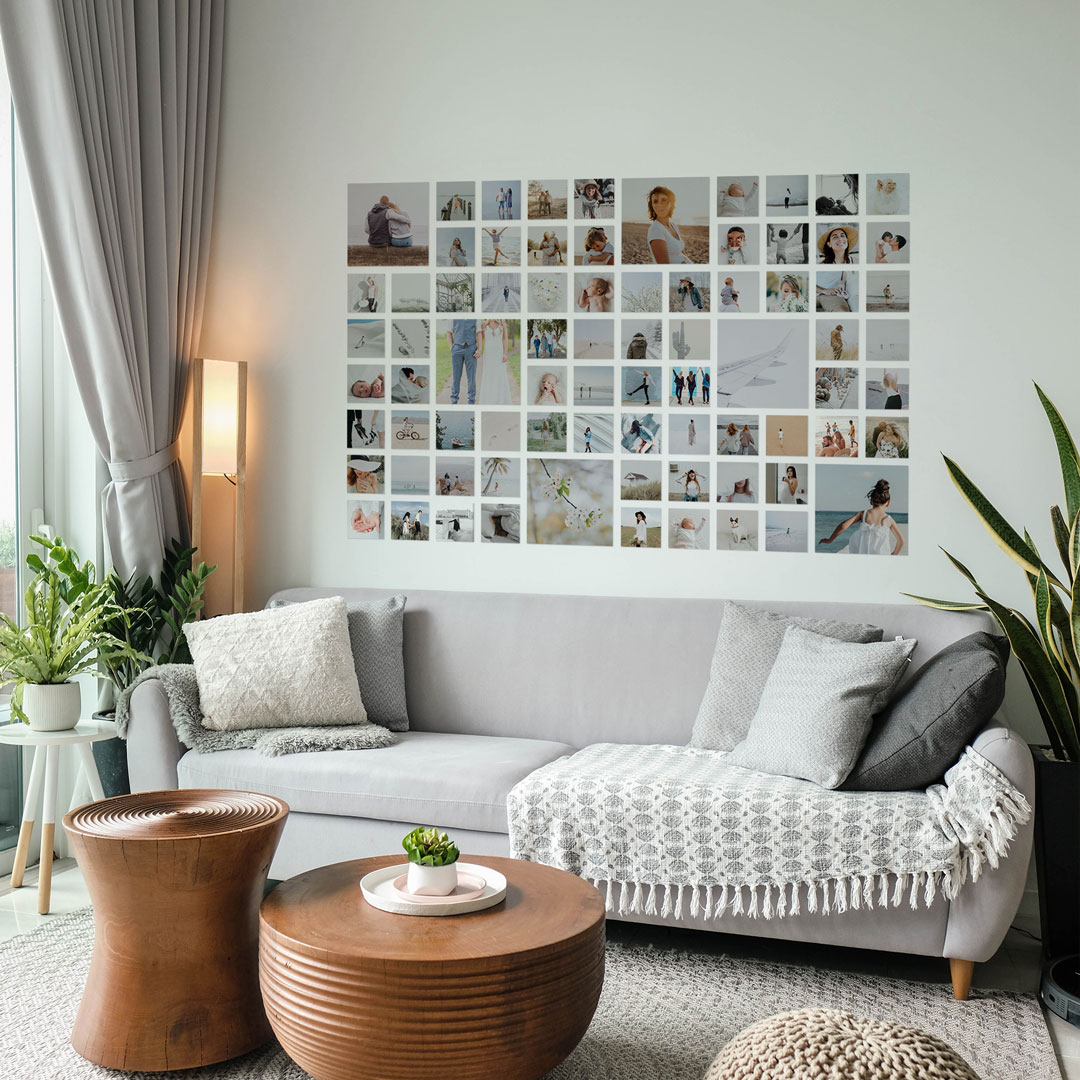 5. THE TIMES THEY ARE A-CHANGIN'
Come gather 'round people, Wherever you roam. And admit that the wall decor, Around you is... old. Feeling like the times need a changin'? Add more photos, take others off, change arrangements, change walls. Change your house. It's easy, flexible and affordable!
6. CURE BLANK WALL SYNDROME
Is that really-very-empty blank wall with no character whatsoever looking to be refreshed? Or quickly need to hide those very obvious and 'attractive' nail holes in the wall? Then Photo Wall is here to help...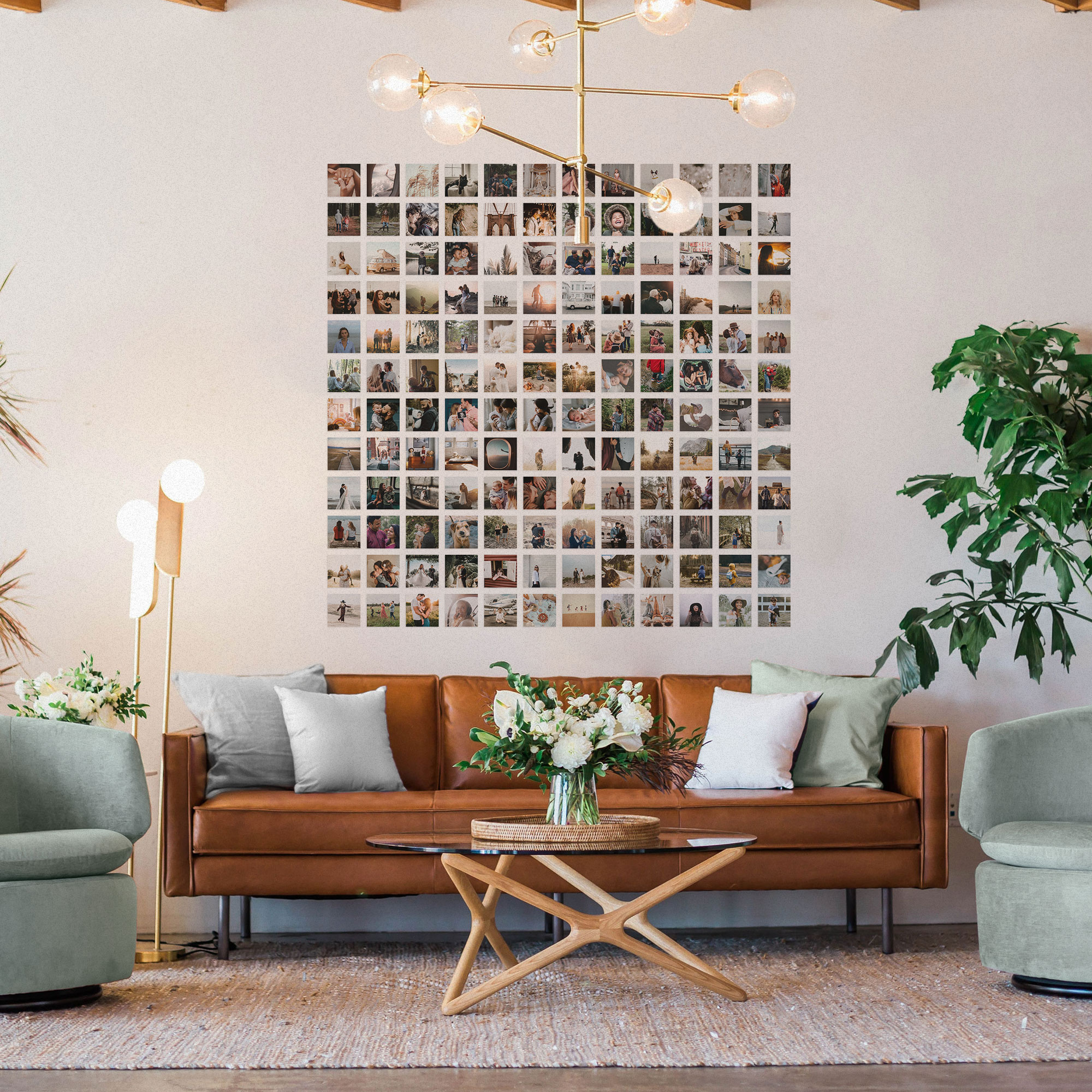 At Tinyme we've been designing and crafting unique custom made products in our production studio since 2006, shipping over 1 million orders to over 70 countries! No outsourcing... Our customer service, design, marketing, engineering, software and production teams are all in-house down here in Melbourne, Australia. Click here to learn more.
It's nice to be loved, we won't lie. And, well, ah, yes, we kind of have been featured all over the interwebs and have thousands of 5 star reviews. And, ok yes in 2020 and 2019 we did win Australian Online Retailer of the Year two years in a row! And yes, in 2017 we did kind of win Best Customer Service. AND our mothers are very, very proud.
Oh we do go on, don't we.
---
A WORD FROM OUR FOUNDER >>
6 Kids, a Big Blank Wall & Lots of Perfectly Aligned Photos
(A true story from Mike, Founder of Tinyme)
We have 6 kids, and quite a big house, and a lot of nice photos and art on our walls, but our photo wall, which admittedly is very large and has over 250 photos, is what people ALWAYS comment on when they come around.
A few years ago, after a renovation and a new large blank wall, I made a custom template so I could perfectly space and align all the photos I'd printed. It made it so easy my young kids could help me put them up. People would just love looking at it and would continually ask "How did you get it all so perfect and aligned?" and if I could help them do the same thing at their house.
Over the years I added photos (baby number 6 arrived!) and swapped photos (wife not so sure about that one any more) which was too easy, they simply peel on and off with no damage, even after years. From this, and after multiple rounds of refinement and testing, we launched Tinyme Photo Wall with it's unique templating system so everyone can make their own, "How did you do that?" photo wall.
---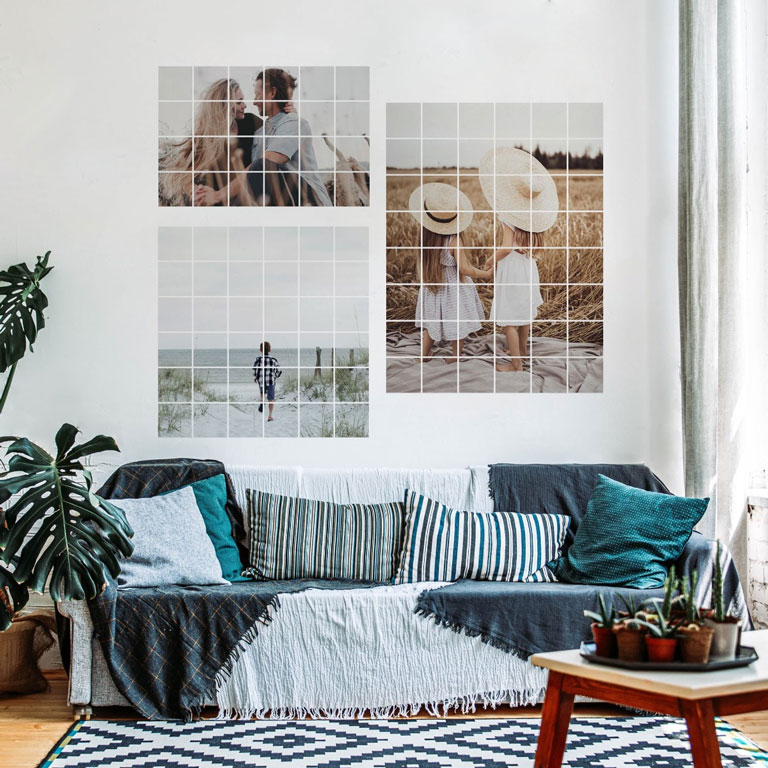 Keen for more Tinyme photos in your world? Then head over to Mosaics by Tinyme. Like Photo Wall our Mosaics are wall-friendly, repositionable, and consist of an ever growing range of Mosaics. Choose from our library of artwork or upload your very own photo. Explore our Mosaics range here.